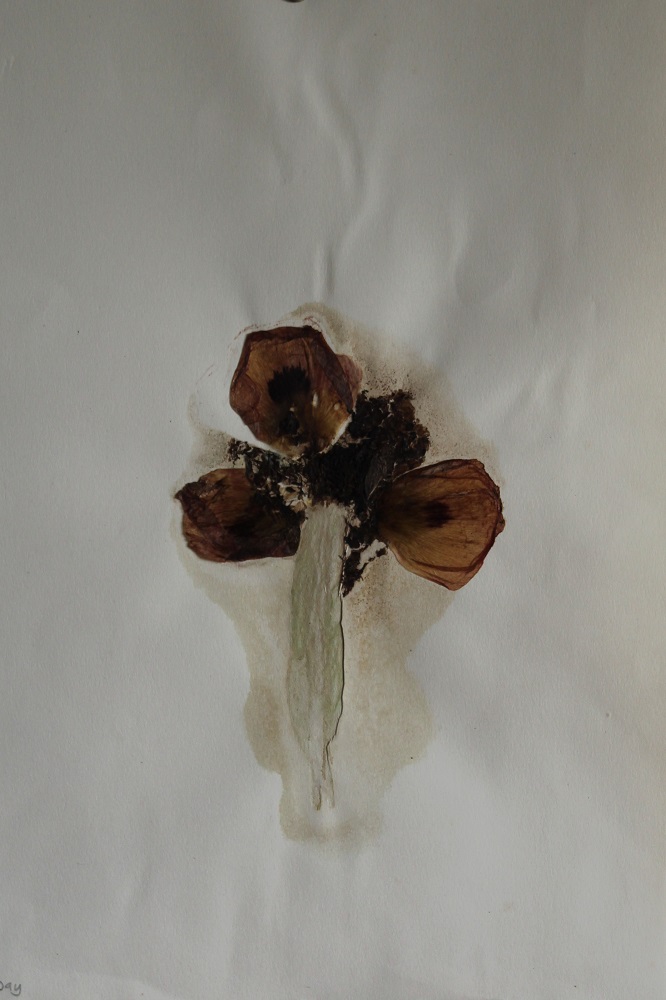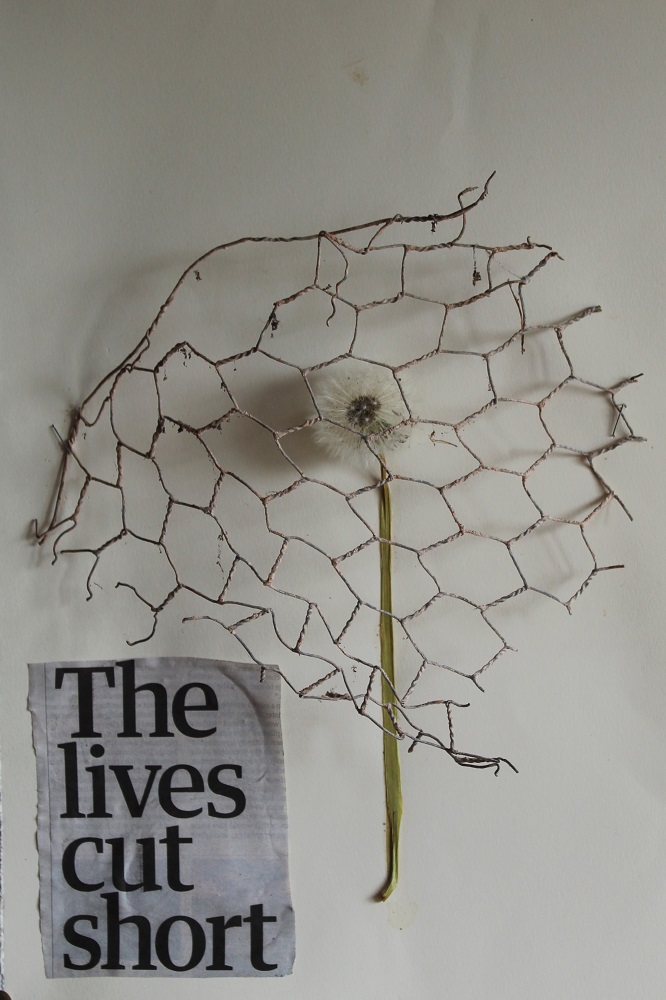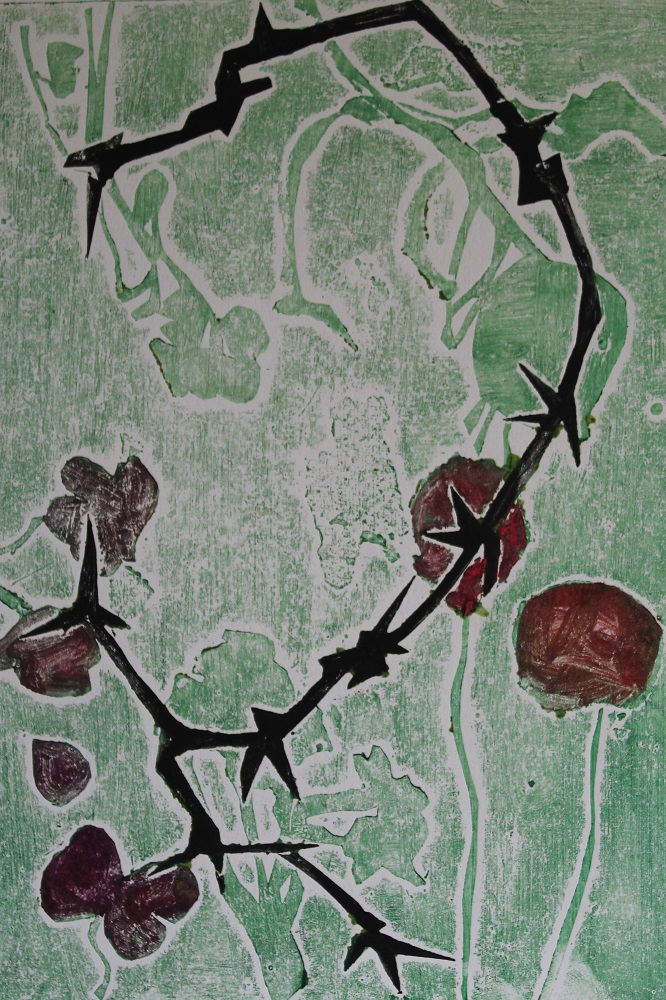 Coronavirus Pandemic
As a way of dealing with isolation during Covid 19, NSA members Pat Wilson and Sara Bor started an artistic exchange and decided to send each other a piece of work each day, either as a response to the other's work, or something else entirely: we agreed to 'keep it loose, spontaneous, not irksome'.
Collaboration
Both artists felt a sense of lose of communication with other artists and the cancelation of shows and other exhibiting opportunities, so when Pat suggested the idea to Sara in mid – April the project began!
Starting Point
Our starting point was two very simple drawings, and since then we've made short videos, paintings and assemblages from found objects. It quickly became really very interesting, both of us experimenting with media we hadn't used in a while. What's uppermost in our minds comes through inevitably, and it's all imbued with the aura of self isolation.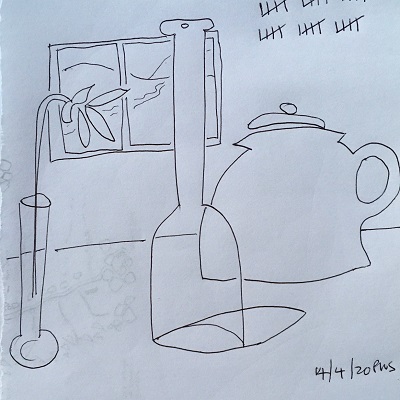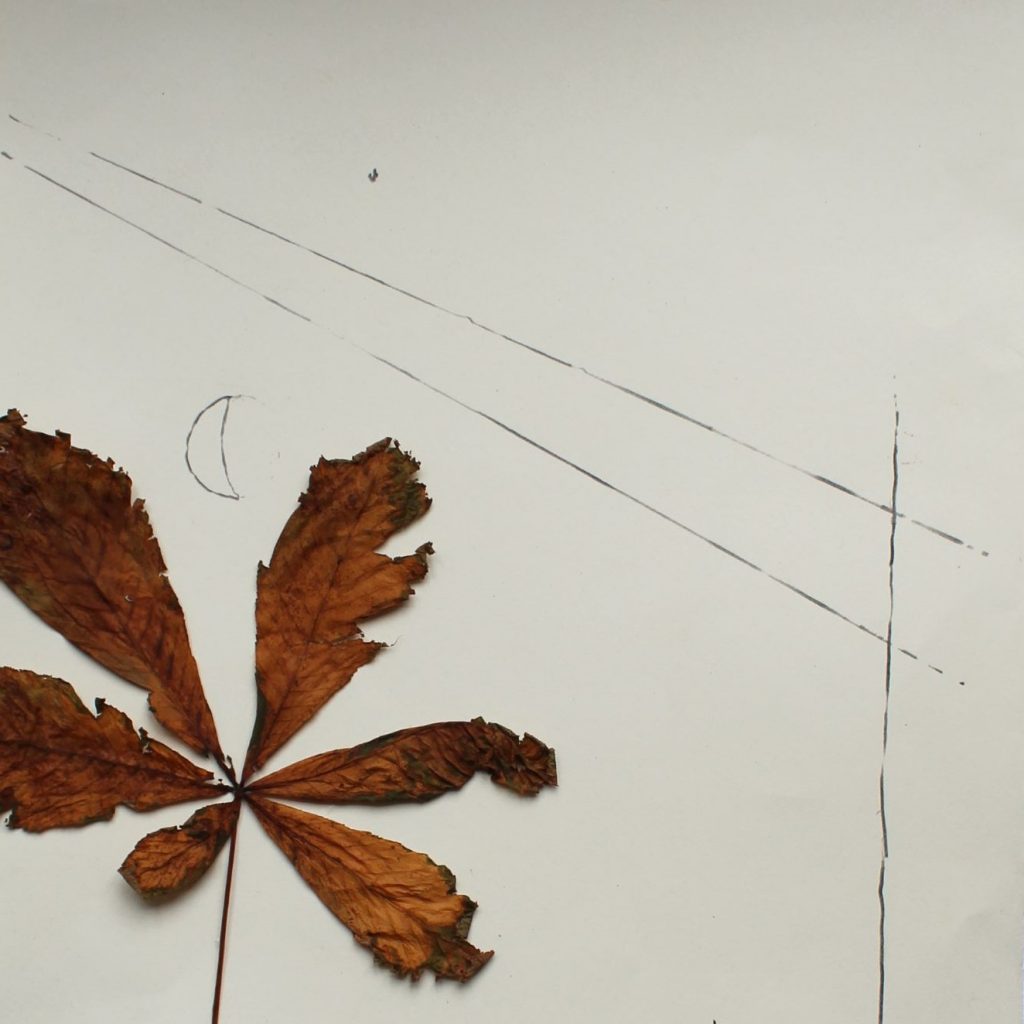 Dancing
The project is developing a little like a dance; back and forth, sometimes a little side step….we mainly communicated by email but a recent Zoom meeting revealed how different it was to speak face-to face once more.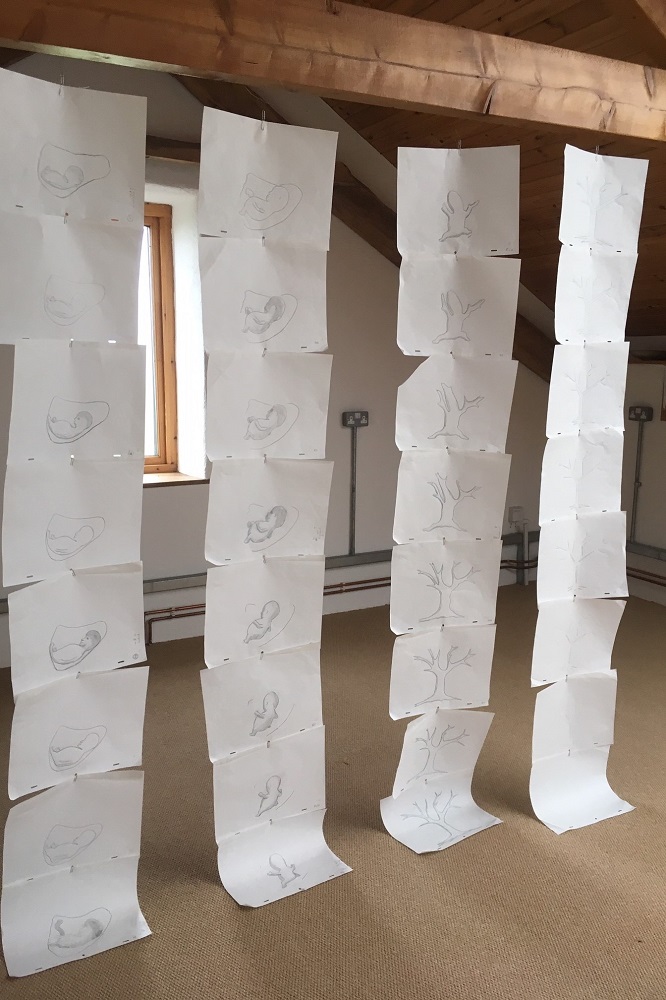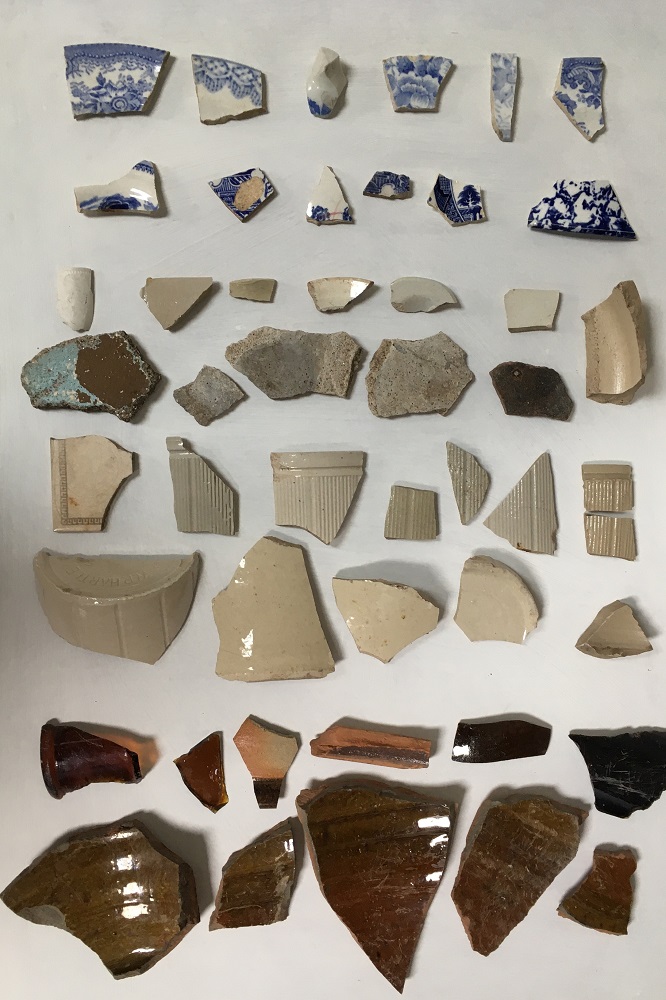 Share this: